Stamped Concrete Installation
CT's Premier Stamped Concrete Specialist
---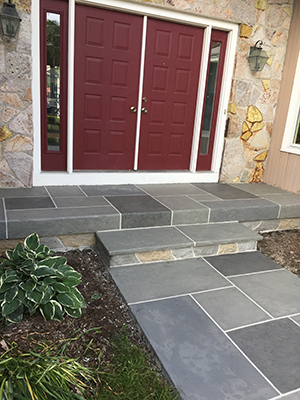 Looking for a way to add unique elements to your home? Think about spaces which others may not have considered, and which would set you apart from the rest. Our stamped concrete options can add beautiful flare to indoor areas such as bathrooms, kitchens, conservatories, hallways, mud-rooms and basements as well as outdoor areas such as patios, pool decks, walkways and driveways. No matter which location you choose, we can help you get the design you're looking for with our broad range of available stamping options.
We offer the latest trends in stamped concrete, whether it's a simple brick pattern or more in-depth wood grain mimicry. Our specialists can sit down with you and provide an entire catalog of colors and patterns which may best suit your needs, style or space. Not to mention, stamped concrete offers significant cost savings over more traditional building materials. Also, stamped concrete doesn't need to happen alone — it can happen while we restore or repair your concrete! That's right, if you're looking for dedicated professionals for concrete restoration or concrete repair and you'd like to add some extra detailing while they are working, then look no farther than Jason Robert's Inc.
At JRI, we combine experience and skill with customer care, all to make sure that every client we work with gets exactly what they're looking for. From sitting down and deciding on a design to working through your budget, we're committed to bringing you the best quality concrete service possible. We've been detailing peoples' concrete spaces for over 25 years and are not slowing down any time soon.
We would love you help you design and add stamping to your concrete spaces. Just give us a call at 203-876-1152 or email [email protected]. We look forward to working together!
Request a Quote
Jason Robert's Inc. has a full staff of Estimators and Consultants eager to help you with free information regarding a concrete restoration or resurfacing project.
CONTACT US TODAY